I spent a number of years looking for the perfect vessel to take clients into the wilderness and the The M/V Huntress is the only one I have found. She is a 60' fiberglass yacht built for touring the waters of Southeast Alaska in comfort and style.
The open front deck and spacious wheelhouse with 360˚ views are the perfect place to relax and take in the scenery. The boat has 5 staterooms and 3 bathrooms (or "heads" in seaman's terms). One "Master" suite with a private head, and 4 staterooms with 2 bunks each give us plenty of room to be comfortable with up to 6 clients and our usual 3 crew members.
The open back deck, stabilizer poles, troll valve and built in blast freezer make the boat ideal for ocean fishing. A full galley gives our full time chef space to create amazing meals and snacks.
We have all the comforts of a traditional land based lodge combined with full mobility. On many of our trips we every night in a different bay close to whichever fishing or hunting grounds are most productive at the time. This type of vessel is truly the best way to explore the hidden, out of the way places that draw a person to the wilderness.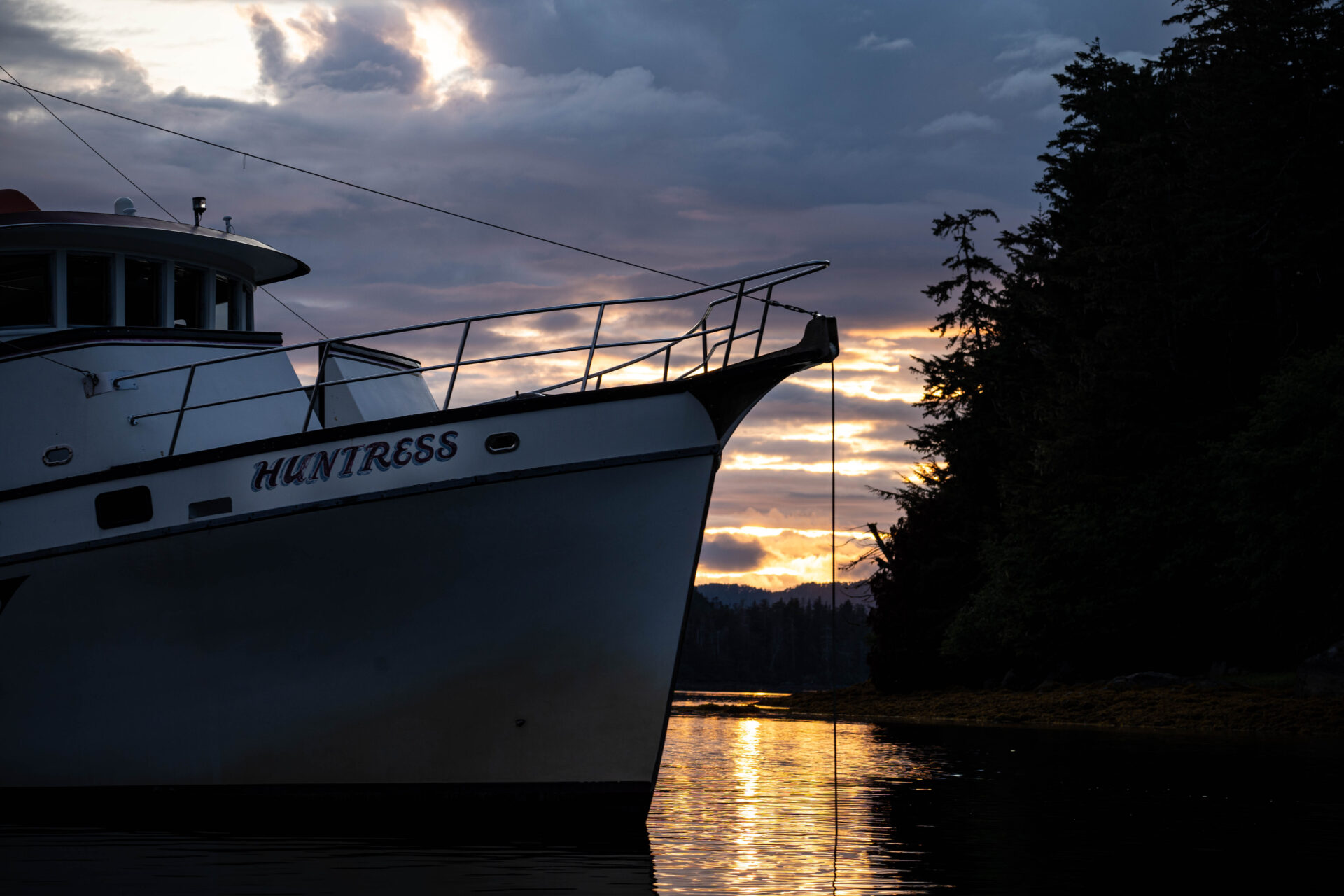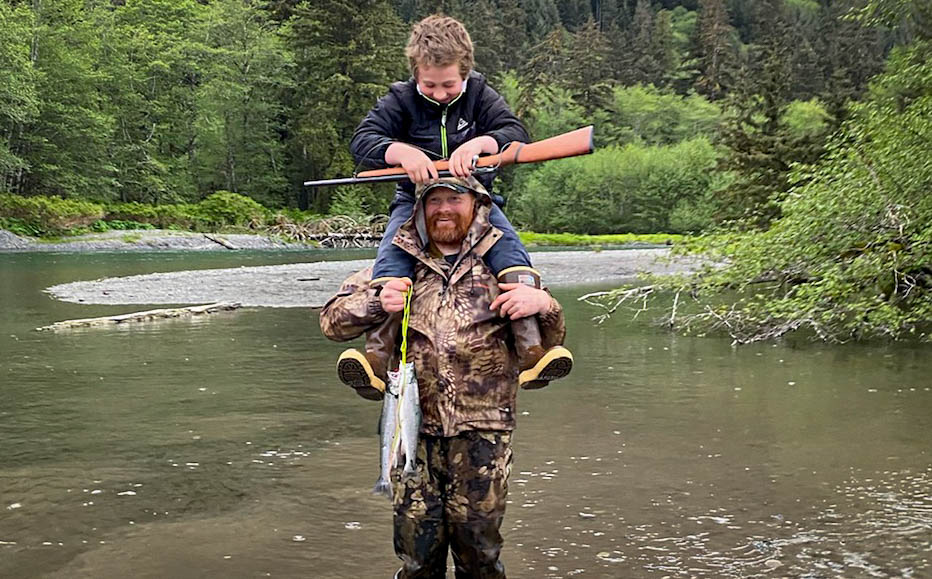 Owner, captain and guide, Luke Bastian has worked, played and lived in the forests and on the waters of Southeast Alaska since 1999. After spending 5 years living in a remote tree house while working at a hatchery Luke moved into Sitka and worked in a variety of commercial fisheries until he began his guiding/charter fishing career in 2006. In 2011, Luke started his first guiding business Archipelago Adventures offering boat based deer and duck hunts. After working as assistant guide for Alaska Coastal Outfitters for 14 seasons, Luke purchased the business in 2019. Luke is a USCG licensed captain as well as a licensed Guide and Outfitter, since 2006 and 2010 respectively. When he isn't guiding he enjoys spending time in the outdoors with his wife and three sons.
Brad Denison has made Sitka his home for the last 50 years. During that time he has worked as a professional engineer, public works director, and hunting guide. In 1985, Brad began guiding Southeast Alaska, initially as an assistant guide for the legendary Ben Forbes, then later as a fully registered guide, rising among the few to be licensed by the state of Alaska as a "Master Guide/Outfitter", the highest possible classification. However, his exploits do not end in the field as he has been active on the Board of Directors for the Alaska Professional Hunters Association for many years, serving as either Vice President or Treasurer respectively. He continues to lead hunters into the field as an assistant guide along side Lucas Bastian, now owner of the outfit.